Help with assembling our Premier Christmas Tree Arches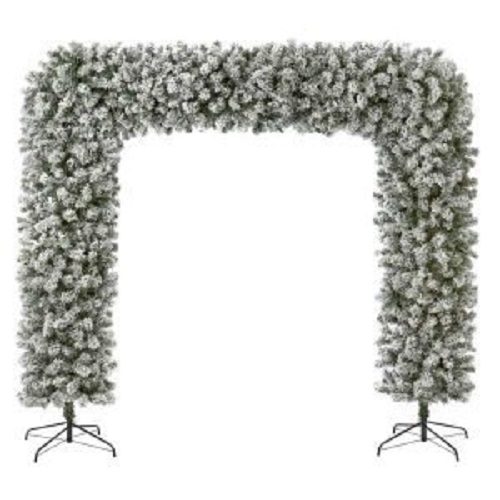 ---
Admittedly the instructions that come with our Premier Tree Arches aren't the most helpful, and these can be a little fiddly to assemble if you're not sure which part goes where! If the instructions are missing from the box, they are available to view below.
Premier-Tree-Arch-Assembly-Instructions

Inside the box
2x lower upright poles (crimped end)
2x upper upright poles (straight end)
2x top arch arms
2x base inc thumbscrew
1x angled connector pipe
2x thumbscrews for connector
Once assembled, pull out the branches to give the tree arch it's "body".
---
Updated for 2021
It came to our attention only after stock arrived this year and had already been dispatched that the design of these Premier Tree Arches has been changed by the manufacturer to give them more of an 'arched' shape, by making the top arms more angled. The assembly instructions are otherwise exactly the same, only the centre connector piece is obviously more angled, also the thumb screw holes are on the underside.