Bosch Automotive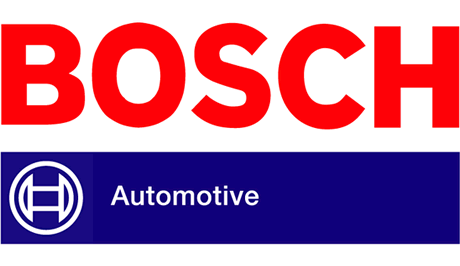 ---
When it comes to quality parts for your car, Bosch is one of the most recognised OEM and aftermarket brands available.
Bosch offers a broad range of products that covers most aspects of vehicle maintenance. From wiper blades to bulbs, spark plugs to ignition coils, diesel injectors to fuel cut-off solenoids, every Bosch product is built to the same quality as the original OE equipment they manufacture.
We work in partnership with our supplier, an official distributor of Bosch products in the UK, who dispatches these products direct to our UK customers, and many of our customers throughout Europe. Order before 3pm Monday to Friday (excluding public holidays) for same day dispatch.
We also offer Bosch products that are not normally stocked in the UK. These will be special-ordered by our supplier from Bosch in Germany, and are typically dispatched from our Birmingham warehouse within 5 working days (subject to availability of course), see item description for details.
Part identifying
If the part you wish to replace is already a Bosch part, the easiest way to find a matching part is to search for the Bosch part number shown on the original part.
Search for that Bosch number in our eBay store, and it will show you our listing for that product, if it is available of course.
Please note, Bosch does not provide images for every single one of their products, so do not worry, even if there is no picture to double-check against, as long as the Bosch number matches, it will be the same product.
Sometimes, Bosch part numbers get 'superceded', or replaced by different parts, so if you get no result for your part number, try checking the Bosch Automotive Catalog to see if there is a newer version of your product.
Vehicle look up
You can also use the Bosch Automotive Catalog to find parts by entering your vehicle details.
Alternatively you can get in touch with us and we'll be happy to help identify the correct part you need.
Please note: Vehicle Fitment information shown on eBay listings is for guidance only as there may be options available for your vehicle depending on information beyond the scope of the eBay Compatibility table.